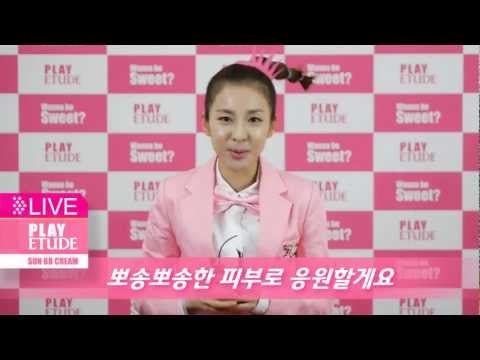 음파음파~
4년간 몸에 물이 마를 틈 없이 피나는 노력한 아시아의 물개, 박태환 선수!
드디어 그 노력의 결실을 맺을 시간이 다가왔습니다!
박태환 선수가 세계 최고로 빠르고 완벽한 레이스 펼칠 수 있도록
에뛰드와 산다라가 마린보이 박태환 선수의 선전을 응원할게요!!
박태환 선수! 파이팅!!!!!!!!!
댓글로 박태환 선수가 쭉~쭉~ 제일 잘 나가도록 응원해주세요!
Wannabe sweet? Play Etude!
** The seal of Asia, Tae-hwan Park!
Finally the 4 years hard training efforts will come to fruition.
Etude and Sandara will cheer for marine boy, Tae-hwan Park
For his race to be the best, perfect and fastest match he has ever done.
Go! Park Tae-hwan!!!
Wannabe Sweet? Play Etude!
Source: etudeblog@youtube