At long last, the PV for 'Beautiful Target', which will be released for sale on the 27th of June is complete!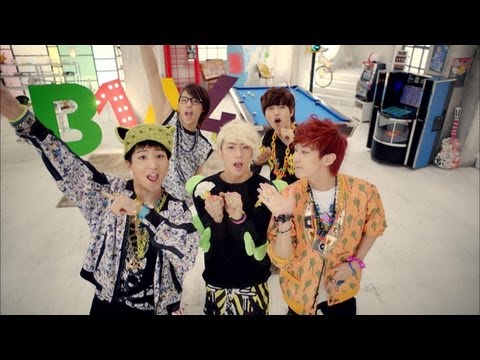 The story is about the invention of a 'magic perfume' in order to make the girl of Jinyoung's dreams fall in love with him, with the help of the other B1A4 members. It's a must to see the members show off their unique acting skills in the scenes of the different 'effects' the potion has during the process of making it ♪
Oh! This is the recipe for the 'magic perfume'!?
There was a similar set for the Korean version of 'Beautiful Target'♪
A spirited victory sign before the recording! Who on earth does this silhouette belong to??
from B1A4 STAFF
s: b1a4.info
jp-eng trans cr: tables @ AVIATEB1A4
TAKE OUT WITH FULL CREDIT TO THE SOURCE AND TRANSLATOR !!