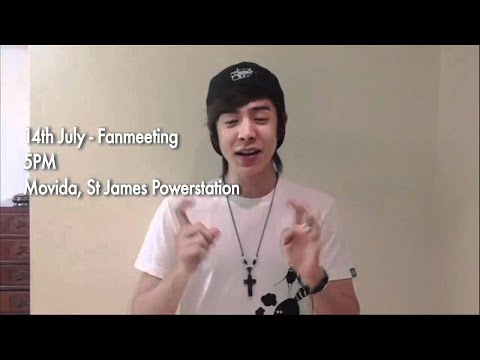 Alexander greeted his fans via a video message and expressed his delight for going to Singapore to meet his fans.
'Have you guys forgotten about me? I hope not! Do you miss me?' Alexander asked his Singapore fans. He will be back to Singapore this July for an exclusive gathering specially planned for Xanderettes!
This fanmeet not only allows fans to go on stage during game sessions to play with Alexander, but also enables fans to to have a 'closer-than-ever' interaction with their idol. There will be handshake, phototaking and autograph opportunities and much more surprises planned. The fanmeet is going to be the one exclusive fanmeeting that you have never attended before. If you are a fan of Alexander, do not miss this great chance to get upclose and personal with him!
Fans can refer to Mode Entertainment's Facebook Page for more details: facebook.com/modeent
Source : MODE Entertainment