The Wonder Girls have captured the attention of fans once more with their recent mini-album Wonder Party and what a party it has been as the girls' mini-album shot up to the top of music charts.
In addition, their mini-album hasn't escaped the attention of American blogger and television personality Perez Hilton, who is known for his love for KPOP and featured the Wonder Girls and their MV, Like This, on his blog on June 8th. He had nothing but kind words of praise and adoration for the girls and their MV as he excitedly exclaimed on his blog, "
Ahhh! PURE ADORATION!!! We wanna get down like that!!
We were left starry-eyed by their tribute to Beyonce in Be My Baby, but we think this SLAMMIN' jam from our FAVE K-Pop cuties Wonder Girls trumps anything they've previously done.
The track itself is a sucker-punch to the ears, and makes us want to shake our asses SUPER hard…
AND the video is charming, fun, and totally a REAL flash-mob!!
Get down with the crowd [below]!"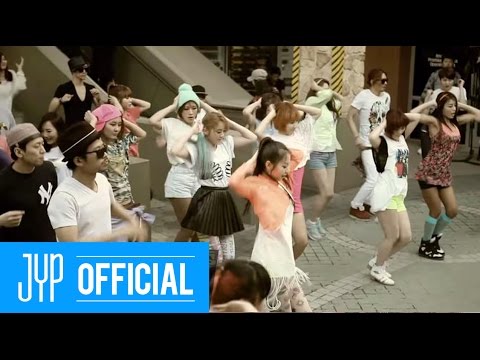 Source: Perez Hilton's Blog