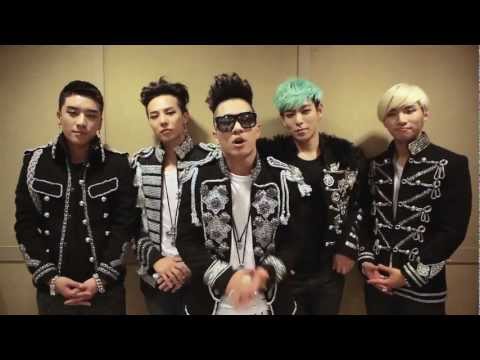 Big Bang and their VIPs are the winner of the "Best Fan" category at the MTV Italy TRL Awards 2012.
This is the video in which the five artists thank all their VIPs. As they say, they are really happy to have won the prize and are really proud of their VIPs,they are the best fans in the world.Moreover they also thanks the YG Family, for all its support, and MTV,for the great opportunity.
Taeyang acts as a spokesperson for all the group and seems pretty happy while filming the video.
Well, congratulations Big Bang and VIPs!
Source : MTV Italy