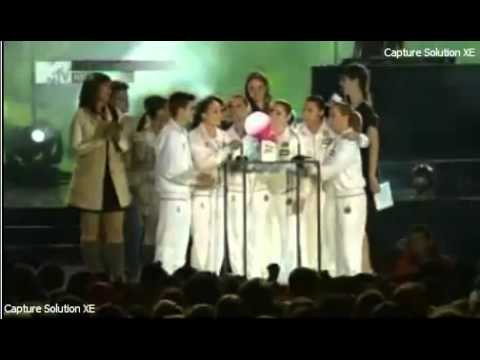 Big Bang is the WINNER of the "Best Fan" category ar the MTV Italy trl Awards 2012.
On May 5th at 23.50(Italian time) they were announced as winners together with their VIPs.
They were in competition with other four artists: Emma,Alessandra Amoroso, Avril Lavigne and One Direction.
As everyone could see on the MTV Italy's mail box,in which fans could leave messages, the most heated confrontation was the one between Directioners and VIPs. But the last one asserted themselves and brought their Idols to the victory.
Big Bang couldn't be in Florence to receive the well-deserved prize,but on the satge,instead of them, went their "Best Italian Fan" (Previously MTV had selected one person as best fan for each artist in the homonymous category), Benedetta, who took the prize for them.
Isabella and the rest of the Italian VIPS were really excited and some of them couldn't keep back their tears because of the goods news. Moreover , also the international VIPs helped the Italians and the trend #BigBangFantasticVIPs became 3rd among the Italian trends and 4th among the international ones.
Also the fans who stayed at home,but tuned in the program,celebrated for the victory posting on internet comments such as "You deserve it" , "Guys you are amazing" , "BB and their VIPs are the best" and "Italy loves you".
Source : MTV Italy