Who would forget the boys that made the whole K-Pop fandom stupefied and breathless with their fresh concept plus the music video with relatively long shirtless scene of dancing while water cascades down? Yes! You're right! N:Sonic! The N, which stands for neo (new) indicates the group's hope to bring original and new wave of music to the K-Pop industry. Korea.com had a chance to interview the Super Boys so enjoy the video and wait for our announcements about N:Sonic's autographed CDs giveaway!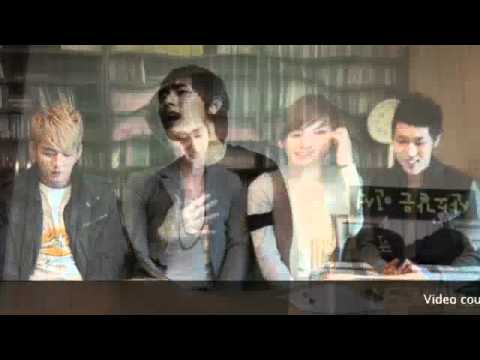 The leader of the group J Heart (vocals) is not just good at singing. He is also a natural born dancer. He majors dance at Yongin University and ever since he was younger, he already dreamed of becoming an idol singer. And who would not adore the swag of the group's heartthrob and popular member Black J (maknae). He's the group's fashion leader and also displays more charisma with his beatbox and rap.
Apparently, the face of the group Jong Uk (visual, vocals) already gained recognitions even before his debut. He received an award together with Korea's figure skating princess Yuna Kim and the legendary Hallyu star Young Joon Bae in one of Korea's prestigious award giving body, "The People who have brought Great Honor to Korea" in the year 2010.  Aside from being a model before his debut, he also studied in Shanghai for almost two years making him proficient in Chinese.
Another multi talented member, Eunho (vocals) is a musically gifted individual. Aside from singing he also likes to compose his own songs during his free time. He's currently on leave at Inha University where he takes Information Engineering. The star of the group Byeol, has also a wide background in performing arts. Before he debut as an idol singer, he was already busy with musicals at Korea's very own Broadway, Daehangro.  He studies Music at Chugye Universty for the Arts.
N:Sonic is currently busy with their shows in Japan and preparations for their comeback most probably by the end of March or first week of April.
Source: Korea.com