K-Colors of Korea, an online magazine based in Germany had an exclusive interview with the rookie group HITT (Here Is The Top) last month.
During the interview, they were asked to tell the strong points of each member. Uram exclaimed that when they are tired and busy with their schedules, Hyunjun takes care of them. He cleans the room, do the dishes and even nags at them. Hayong, the leader, also added that Hyunjun is probably the most comfortable member to be with for everyone in the group.
Here's the interview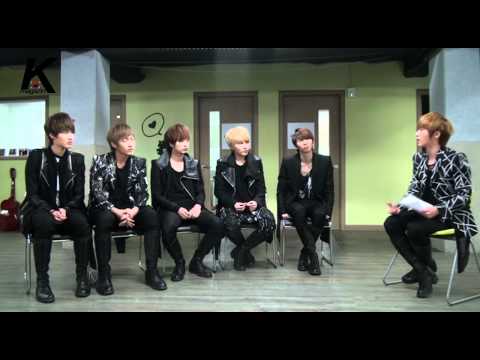 Only days after their official debut in July this year their debut track "Good Night" already hit the Top 50 in the VIVA Clip Chart in Germany, making them the 5th K-Pop group to get listed in the said music chart. Other groups are 2NE1, MBLAQ, B2ST, and 2PM. Another interesting thing about HITT is their first fan club was formed by fans from abroad.
Source: K-Colors of Korea, Newsen,