IU recently ranked first on the Billboard K-pop Hot 100 chart for the third week in a row.
On December 23, the Billboard announced the latest K-pop Hot 100 chart and IU's title song, "You and I" from her second album ranked first on the chart. IU has ranked first since December 9.
The song ranked first on several music charts right after it's release and it is still in first place.
Trouble Maker, composed of B2ST's Jang Hyun Seung and 4minute's Hyun Ah, released their song "Trouble Maker" and the song ranked second on the chart. T-ara's "Cry Cry" ranked third.
Huh Gak & LE's "Every Time I Hear This Song" ranked fourth and Ali's "Don't Be a Fool" ranked fifth.
Billboard created K-pop Hot 100 chart, which ranks 100 K-pop songs, with Billboard Korea on August 25.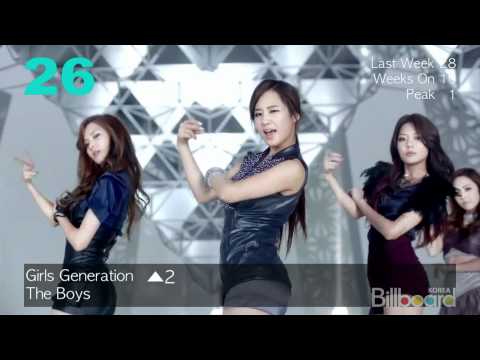 Source: KPOP Masters