After being mysteriously secretive about upcoming girlgroup Two X, J.Tune Camp has finally revealed the 5 pretty faces as well as a music video teaser. Home to MBLAQ, this is the first girlgroup to debut under the company. After dropping hints on Twitter, just a few days before making their debut stage, the five members were revealed on their official fancafe site.
Two X stands for "Top-Win-One and X". The group consists of 5 member, leader and main vocalist Jiyou, rapper Eunyoung, Minjoo, Eun and Surin.
Jiyou has been featured in Bi Rain's song 'You', from his Rainism album as well as the ost 'Mayday' for the drama Fugitive Plan B which Rain starred in. Additionally, rapper and makae Eunyoung was a backup dancer in YG Entertainment.
Their debut single titled 'Double Up' will be released on August 20th, and include 4 tracks, 'Initium', 'Double Up', 'Ring Marks', and '뿜 찍고 글랩'. Two X will be making their debut stage appearance on M! Countdown this week.
Check out the 'Double Up' mv teaser below and tell us what you think of Two X!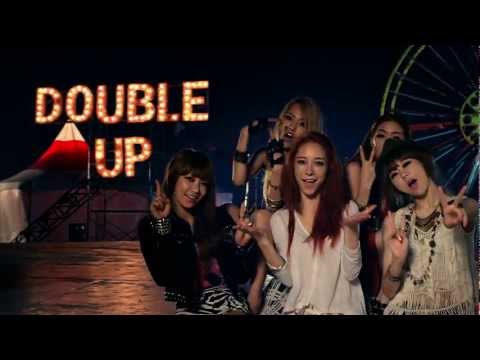 Source: Two X fancafe, jtunecamp