Has it been almost a year, has it not? It was DJ MASA's first ever overseas trip and it was only to make Singaporean K-pop fans go wild for a one-night only DJ MASA K-Raze PARTY at D'blo Club last year in 2011! And this is the Friday Special release for the next three weeks onwards for…
Going wild over hit-mega mashups by the Brazilian who fell in love at first sight for BoA and continued on his fandom for K-pop thereafter, 2011 was a definite treat for all Singaporeans who were fangirls and boys of the K-pop world. Not only that, he recently visited once again back to our shores to spin the ULTIMATE party before going famous to Seoul with all his new K-pop idol friends – did you miss that?
Bringing back the memories of his first trip ever outside of his city, let alone his country – he came to the sunny island of Singapore, almost a 48-hour trip from his home to Changi Airport, all possible thanks to the JigAsia Entertainment Team to make a K-pop dream wonder come true!
Without further ado, as a project in conjunction with the coverage of Korea.com, and approved by MASAMIXES and JigAsia, Korea.com reporter lovehallyuwood//RICE brings the best of his first trip in Singapore for a 3 mini-episodes!
This is Episode 001: TO MAKAN like a Singaporean, DJ MASA's first ever meal in Singapore after his landing after literally being around the world for almost 48 hours to arrive.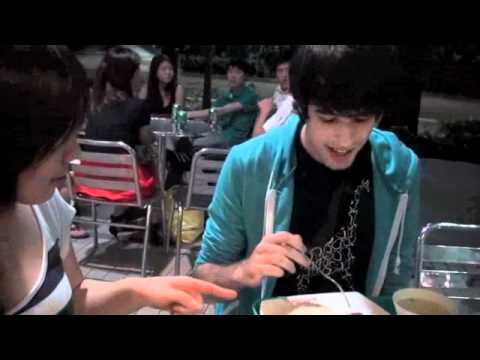 Watch out for the second episode in the mini-series DO IT like DJ MASA – The Singapore Tour Video Diary next Friday!