Girl group SNSD will be releasing their 4th Japanese single Paparazzi on June 27th, and after seeing a short teaser for said song, the first two out of five MVs have been released.
As previously reported, this will be the largest MV to scale in SNSD history as there were five different MVs made for the song. The official music video as well as a dance video have been released.
The official MV starts out with the girls of SNSD walking to their performance area where they were set to perform Singing in the Rain. First outfitted in trenchcoats, the girls flung those off when they began singing Paparazzi. They then alternated between the red-and-black dresses to black-and-white suit outfits. The choreography, as hinted by Tiffany in the past, is definitely made up of many little movements during the fast-paced song.
MV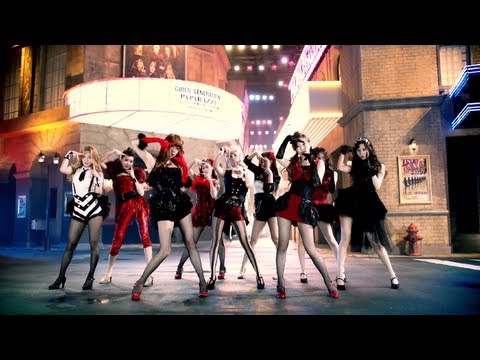 Dance Edit 2