The English website for Korea.com (en.korea.com) announced the ranking for the most popular Korean Wave stars viewed by fans in other countries. The ranking is based on fan club members who have joined Korea.com by October 31, 2011. Including singers and actors, Super Junior ranked first (3,063 members), Jang Keun Suk ranked second (2,303 members), SHINee ranked third (2,138 members), Lee Min Ho ranked fourth (1,972 members), and SNSD ranked fifth (1,924 members).
Click here to see Korea.com on KBS news video clip
In the best singer category, Super Junior ranked first, SHINee ranked second, SNSD ranked third, 2PM ranked fourth, and Big Bang ranked fifth. Foreign fans seem to prefer idol groups that can both sing and dance more than solo singers.
In the best actor category, Jang Keun Suk ranked first, Lee Min Ho ranked second, Kim Beom ranked third, Hyun Bin ranked fourth, and Park Shin Hye ranked fifth. Jang Keun Suk increased in popularity his TV series You're Beautiful, aired in Asian countries, including Japan and China. Jang has the highest number of Chinese fans in his fan club from Korea.com.
The highest membership from different countries on Korea.com are, in descending order, the Philippines, Malaysia, Indonesia, the United States, and Singapore. Membership rates are increasing from Turkey, Saudi Arabia, Egypt, and Brunei.
Eight of the top 10 Korean Wave stars are men and two of them are girl groups.
Korea.com has forty-six fan clubs for singers, eighteen for actors, and twelve for dramas. All the managers and staff for the fan clubs are foreigners. They make the fan clubs and share the information about their favorite stars on a volunteer basis, and help spread the Korean Wave.
Yuna Nordin from Brunei, who is a staff member, is in charge of graphic design for Lee Min Ho's fan club. She says, "I became interested in Lee through his TV series Boys over Flowers so I joined his fan club. Even though I'm busy with my job, I enjoy updating information about Korean dramas and music. Korean Wave is becoming more powerful in Brunei as well."
Kim Il Woo, director of Korea.com says, "The fan clubs, made by foreign fans, have increased to seventy-six this year. That is very rare. Korea.com supports foreign fans and encourages them to join fan clubs and help spread Korean Wave all over the world."
Korea.com created their English sub-site for foreigners in August of last year. The site allows foreigners to enjoy a variety of Korean content; including entertainment, culture, IT, and more. The site has been up for a year and has had over 1.78 million "likes" on its facebook page.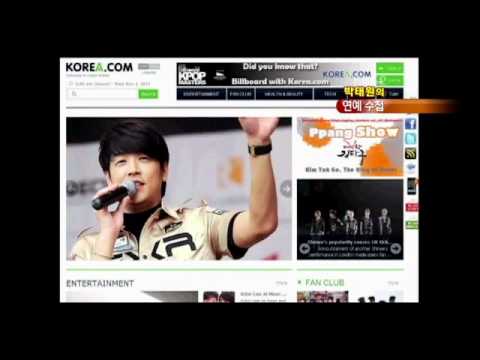 [News summary]
"Super Junior ranked first, Jang Keun Suk ranked second, and SHINee ranked third for the most popular Korean Wave star in other countries. English website for a Korean portal site announced the ranking based on fan club members who joined the site. Super Junior ranked first with 3,063 members, including singers and actors. They were followed by Jang Keun Suk and SHINee. Lee Min Ho ranked fourth and SNSD ranked fifth. According to the site, most of the members for the site are from the Philippines, Malaysia, and Indonesia. In addition, membership rates from Turkey and Saudi Arabia are increasing as well. Wow, how far will Korean Wave spread?"

Source: Korea.com