AstroWings3 – Icarus App Review For iPhone and iPad (Free Samsung App: Search for astrowings3)
Great news for the AstroWings and sci-fi fans, M2M entertainment has released their third edition of the Popular AstroWings series under the name of AstroWings3 – Icarus. With more than 2 million fans following the AstroWings3 is sure to increase its fan base and become one of the top notch sci-fi outer space galaxy battle games.
Hera, the warrior goddess of AstroWings3 leashes into her aircraft and gets ready to eliminate enemy squadrons. The main objective of the game is to attack your enemies in outer space inter-galactic battle while navigating your aircraft and bringing peace in the galaxy once again. There are three aircraft available in the game each with its distinct attributes and out of which only one is unlocked in the beginning of the game. As you progress in the game the other two aircrafts will be unlocked giving you the advantage to be more powerful and menacing to the enemies.
The weapon firing from the aircraft is automatically controlled in the game; all you have to do is control the aircraft with the touch of your finger and eliminate the hoards of enemies. This may sound too easy but your palms will surely be sweating once you get into the battle and the enemies attacking you from every angle possible. As you shoot the enemies the fire combos are created, allowing you to create massive combos for huge destruction. AstroWings-3 gives an option of choosing from three futuristic heroes: Athens. Ares and Poseidon.
Fans that are familiar with the AstroWings series will only be impressed with the amazing HD graphics of the latest AstroWings 3 series and for the first times it will surely make you a fan of its amazing graphics and superior gaming style. The background music is so well coordinated with the techno mythology fusion that it feels like you are fighting a real airborne battle. So, get ready for the adrenaline pumping breathtaking bullet intensity battle of war between ancient deities and upstart demigods. AstroWings3- Icarus is compatible with iPhone, iPod Touch and iPad and is available in iTunes for 99 cents.
Game Video: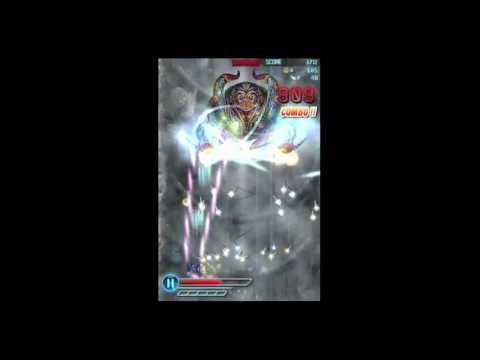 Source: Crazymikesapp
Appstore (Paid version): Get it here at iTunes!
Samsung App (Free version): Go here and search for astrowings3