The new artist of FNC Entertainment - Juniel and CNBLUE lead vocalist Jung YongHwa performed a duet together on the June 22nd episode of KBS's 'Yoo Hee Yeol's Sketchbook'.
Juniel, who made her debut with "Illa Illa", guested on 'Sketchbook' with Jung Yonghwa and put up a perfect duet performance of "Stupid".
The solo artist previously garnered much attention for pre-releasing the track with Jung Yonghwa, who co-composed and produced the track himself.
In addition to this episode, Juniel displayed her guitar skills by performing her rendition of Toy's 'Sketchbook', a song she enjoys listening to and has given her strength through hard times.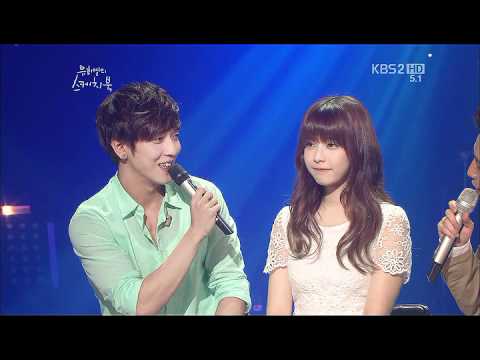 Source: Nate
Posted: belle