IU revealed the poster for her upcoming first solo concert, "Real Fantasy." In the poster, IU is seen wearing a white veil and shirt, creating an angelic yet mysterious aura. As indicated in the title of the concert, the overall concept of the show is the difference in "reality" and "fantasy."
The concert will take place for two days on June 2 and 3 at the Peace Hall in Kyunghee University. IU will also perform in six other cities to celebrate her first solo concert since her debut four years ago. The stage is reported to be designed in a "theater-like" format, maximizing the viewing experience for her fans.
Tickets for "Real Fantasy" will go on sale through the Korean ticketing site, Interpark, start April 17′ 2012.
IU, also shared a special shoutout/promo video for her upcoming solo concert, "Real Fantasy." The concert, to be held for two days on June 2 and 3, is IU's first solo concert in her four year career.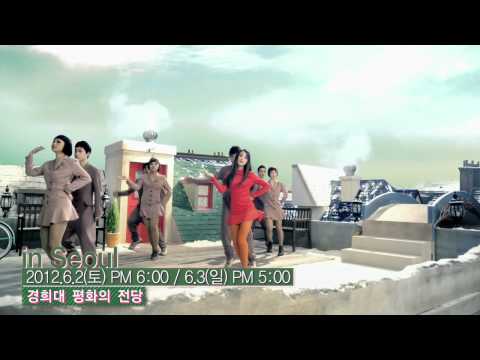 Here's a translation of IU's video:
"Hello everyone, I'm having my first solo concert in my four year career. Woo~!! My first solo concert, titled 'Real Fantasy,' will begin in Seoul starting from June 2 and 3, and will tour five other cities. I'm really happy and looking forward to it, too. I'll showcase a side of me that haven't been revealed on broadcast TV, and I also prepared a variety of segments that will appeal to all age groups—so please look forward to it and be sure to come down to play! Thank you!"
Here' Find more about the concert here! You can purchase tickets at Interpark (click here)
Let's support IU on her 'First Solo Concert' =))