Nicknamed the "Prince of Asia," Jang Geun Suk has surprised his fans by sending a New Year's greeting in 12 different languages. The video was released yesterday on his official YouTube channel. In the video, he greeted his fans, "Hello. This is Jang Geun Suk. 2011 is already gone. This year went by especially fast, and it was a meaningful year for me." He continued, "2012 marks 20 years since my debut. I hope to see a lot of you at my dinner show."
Jang Geun Suk then sent a short New Year's greeting in English, Chinese, Japanese, Spanish, Thai, German, Italian, French, Portuguese, Indonesian, Russian, and Korean.
Fans who have seen the video commented, "Hope you have a great 2012," "You're no longer just the Prince of Asia, but the Prince of the World!" "Happy new year to you, too, oppa!
Looking forward to your next project. Mahal kita!
," and "Happy New Year!! Next time, please also speak in Tagalog., You have a lot of Filipino fans..
 Saranghamnida Jang Keun Suk!"
Meanwhile, Jang Geun Suk is busy filming his latest drama "Love Rain," co-starring SNSD's YoonA. "Love Rain" is a melo-love story set in two different periods – the 1970s and 2012. Jang Geun Suk and YoonA play Seo In Ha and Kim Yoon Hee, two college students who fall in love with each other in the 1970s; unfortunately, these two do not get their happily ever after. Fast forward to the present, Seo Joon, In Ha's son (also played by Jang Geun Suk) meets and falls in love with Ha Na, Yoon Hee's daughter (also played by YoonA). Jang Geun Suk's 1970s Seo In Ha is a romantic arts student who is willing to lay down his life for the love of his life. His son Seo Joon, on the other hand, is a carefree photographer who enjoys a freewheeling lifestyle. Director Yoon Seok Ho and writer Oh Soo Yeon, the masterminds behind the sensational melodramas "Winter Sonata" and "Autumn in my Heart" will team up once again to produce "Love Rain."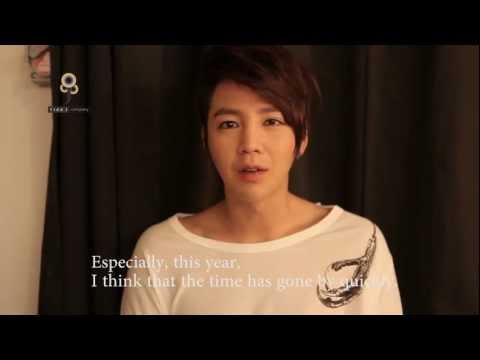 credits:soompi & Video Uploaded by PrinceJKS