In Chapter 3 we saw when Love Rain started and the how it unfolded..
Now lets see about the Love Rain Press Conference that took place on Dec 13.
사랑비 – Press Conference
At Gyeongbuk Daegu Children's center on the 13th Love Rain Cast Jang Keun Suk, Yoona, Kim Si Ho, Seo In Guk, Hwang Bo Ra, Son Eun Seo along with PD Yoon Suk Ho held a press conference and more than 100 reporters attended it. Love Rain garnered a lot of attention because it was the comeback drama of PD yoon.
This meeting also included a public shoot involing a scene where the 'Serabi Trio' Jang Keun Suk, Kim Si Ho, and Seo In Guk attend the 'DBC Music Dial Composition College Song Festival' with their own song 'Love Rain" with a background of music coffee shop 'Serabi' from the 70s.
The public filming captured the scene of Yoona which was seen holding tears and directed by PD Yoon Suk Ho.
What was said in this press conference?
'Love Rain' marks PD Yoon`s first return after a five year hiatus, and the PD revealed that he "couldn't ignore the influence of Hallyu when casting actors." He stated, "The term 'Hallyu' follows me wherever I go; it was impossible to ignore. I hemmed and hawed over how to create a new drama that could be popular all over the world, and I think this played a factor in my decision to cast Jang Geun Suk and YoonA."
YoonA was asked what it was like to get back into acting after her two year break. She replied, "I've been overcome with a desire to act again over these past two years. When I saw 'Love Rain', I knew that I had to do it, so I'm grateful that I'm able to join the cast. Honestly, there is some pressure — although I could find a connection to the modern character, but I worried over 'Yoon Hee', who comes from the '70s. Still, the director leads all of us very well, so I'm able to film in a comfortable environment."
She continued, "We're currently filming the final scenes of the '70s, and I think I did better than I thought. I'm looking forward to the final product myself."
Commenting on working with her co-star, Jang Geun Suk, YoonA said, "I was surprised to see the way he conversed with fans that visited the set. I'm shy, so it's hard for me to approach them but he treated them so comfortably. It was fun to watch."
Jang Geun Suk responded by revealing that he was a fan of SNSD. "I'm YoonA's personal fan. I'm a Sone. In order to improve her condition, I'll always secretly leave a cup of coffee on the hood of her car every morning. I think I'm diligently doing my part as a Sone."
On his actual role, he stated, "In the drama, I play the role of an art student from the '70s. I think it's ironic how a lot of the roles I've been in require that I sing."
A very true statement by Suk. Along with Love Rain which requires him to sing other projects which involved him include Doremi,Happy Life,Youre Beautiful,Marry Me Mary etc.
Here are some pictures from the press conference
Jang Keun Suk
Yoona
Kim Si Hoo
PD Yoon Suk Ho
Hwang Bo Ra
Seo In Gook
Son Eun Seo
And some videos/fancams of the event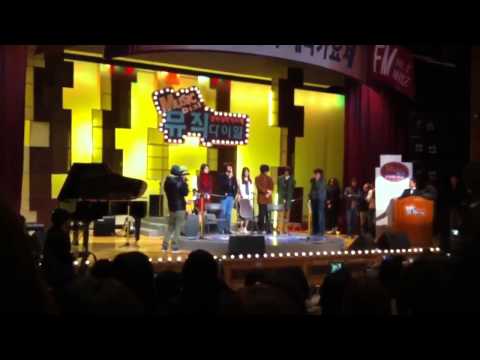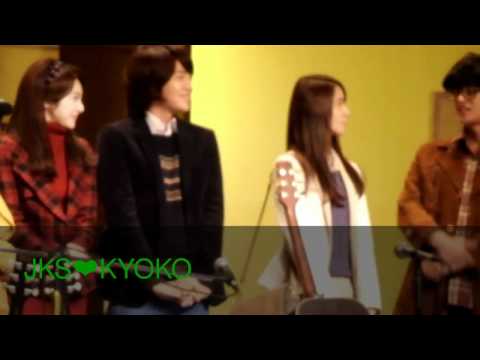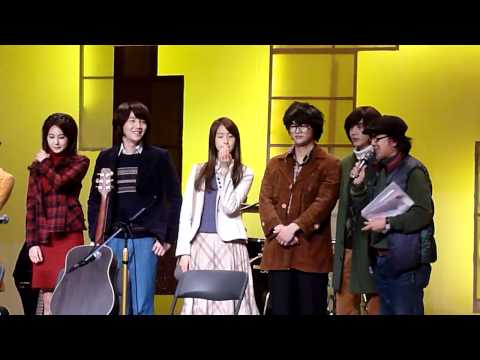 Credits: yoonaresobeautiful,jkskyoko
Filming Session
Credits:viki.com,koreanvibe.com.allkpop,com,tagged
Just a filming scene looks exciting!!!!!
22 Days more to go for Love Rain!!!