Recap: Episode 4
Full Ep. 4 in one part (YouTube- no subs) | (YouTube- 中字)
Full Ep. 4 in one part with mini-ads (DramaFever- eng subs)
Ep. 4 in one part or in parts (Krdrama- eng subs)
Ep. 4 in parts with different mirrors available (Dramacrazy- eng subs)
Ep. 4 in parts (KimchiDrama- eng subs)
Ep. 4 in 6 parts (Viki- subs)
Ep. 5 preview with Chinese subs: 第五集预告
Ep. 5 preview with English subs: YouTube (Note: turn on CC)

[120403] BTS – Love Rain '사랑비' Filming
Reminder: There are spoilers involved.
Here is the overview for some of the scenes from this week's second episode:
EPISODE 4
Military… Everyone sees Inha off at the train station. Inha takes the farewell gifts with him, including a special watch.
2012- The 2nd Generation
One. Two. Three. Seo Joon only needs to count 3 seconds from the time he first sees Hana.
EPISODE 5 preview
Seo Joon and Hana keep having conflicts since they met. Joon's personality makes Hana think, "How can there be this kind of person?"
Make sure the YouTube CC is turned on if you want to see the English subtitles.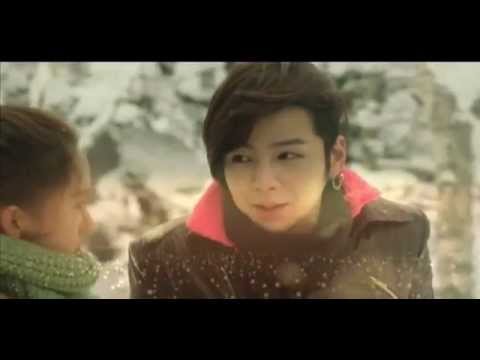 Credit: KBS2
Source: OfficialGGSource2 , 张根硕贴吧官方微博 , pamelapoon2680 , SweetAngelz