Recap: Episode 6
Full Ep. 6 in one part (YouTube- no subs) | (YouTube- 中字)
Full Ep. 6 in one part with mini-ads (DramaFever- eng subs)
Ep. 6 in one part or in parts (Krdrama- eng subs)
Ep. 6 in 6 parts (Viki- subs)
Ep. 6 in parts with different mirrors available (Dramacrazy- eng subs)
Ep. 6 in parts (KimchiDrama- eng subs)

Ep. 7 preview with Chinese subs: 爱情雨第七集中字预告

Ep. 7 preview with English subs: Be sure to turn on the CC.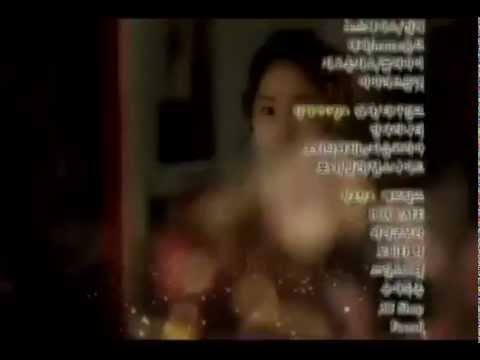 If you don't want to read spoilers, please don't read pass this part.
For everyone else, remember that this is not a full recap. This is just an overview of what you can look forward to in this episode.
EPISODE 6
Yesterday, we were about to see Seo Jun kiss Hana at the hot spring… but they are interrupted.
Now, there's some awkwardness in the car. The assistant tries to break up the tension but Seo Jun warns him not to talk. The assistant also lets Seo Jun know that his father called, but it seems that their father-son relationship is not very close.
Seo Jun allows Hana to wear his clothes.
Hana tries to ask Seo Jun about what just happened but he avoids her giving a proper answer. Seo Jun follows up by asking who is it that she wants to meet. She reveals that it's her mother's first love. Their conversation then reveals conflicting views on love.
Hana needs to leave. Seo Jun wants to see her off. Han Tae Sung appears.
The phones can't be fixed. Seo Jun invites Hana to eat with him.
Since Seo Jun doesn't understand the waiter at the restaurant, Hana becomes the translator. Seo Jun asks for her name but she doesn't want him to know. He decides to call her Lu Lu Lu.
Seo Jun goes to buy new clothes and realizes that he still has Hana's vest. Thinking that he won't see her again, he says to throw it away.
Seo Jun has to chase Hana and explain the reason for throwing away her vest. Hana angrily replies that they really will not meet again. She then leaves with Tae Sung.
Seo Jun lets his assistant know that there will be no photoshoot today. The more he thinks about Hana, the angrier he becomes. But then, he looks at the photos in his camera…
Seo Inha thought that he'd be meeting with the exchange student but he is informed that the student couldn't be reached. Looking out the window, he doesn't know that he's just passed Hana.
The assistant comments to Seo Jun that the man from before seems to be Hana's lover. Seo Jun gets up and leaves.
Seo Jun takes the initiative to approach Hana. Hana asks if he came to apologize to her. He replies that he will not say that kind of thing. Then he says that he can't stand to see the kind of clothes that she wears and bought her new clothes. Hana asks if he is saying that he likes her.
Hana sees that the clothes Seo Jun bought don't fit her style. It's too revealing. We also find out that Hana is missing her ring… How is Seo Jun going to return it?
Seo Jun wants to give Hana's ring back to her himself. This makes the assistant question if Seo Jun's feelings are real this time. Seo Jun replies that it's just for fun, nothing more.
Seo Jun is clearly lying but Hana hears what he said and gets angry. She declares that from now on, she doesn't want to see Seo Jun for even 1 second. Again, she leaves with Tae Sung.
Seo Inha and son both return to Korea. At home, Seo Jun asks why there is wine out. He doesn't want his mother to be drinking.
Seo Jun has a talk with his mother. She is worried about him.
Seo Inha chats with Chang Mo. Chang Mo asks if he still remembers Yoonhee. He reveals to us that Yoonhee is alive and is in Korea.
Seo Inha recalls a memory of Yoonhee.
Tae Sung accompanies Hana to look for a place to live. Hana thinks that it's too expensive.
Hana suddenly sees the photo that Seo Jun took of her. Immediately, she becomes angry with him for using her image.
Hana goes to the studio to confront Seo Jun.
Seo Jun is out and Hana grows impatient waiting for him. She goes to look around.
As Seo Jun arrives, he hears a distressed voice and rushes inside.
EPISODE 7 preview
Seo Jun and Hana meet up again. Love triangle grows stronger.
Yoonhee catches a glimpse of Seo Jun and remembers Seo Inha.
Seo Inha and Yoonhee cross paths in the street. Inha turns around to look.
Seo Jun and Hana find shelter from the rain.

Credit: KBS2
Source: 张根硕贴吧官方微博 , KRdrama , pamelapoon2680 , SweetAngelz