Asia Prince Jang Keun Suk tweeted yesterday with the message "Prince of Asia returns" and then called to all his fans worldwide to wake up and see his new album Just Crazy`s teaser!!
Sukkie was serious about waking all the fans and he tweeted in Korean, Japanese and English. He also went to wake his fans in China by calling out to them in Weibo, Chinese miroblogging site.
Here is his tweet..
Prince of Asia returns!!
아시아프린스의 귀환!!
World eels!!wake up !!!!
장어들이여 눈을 떠라!!
世界のうなぎたち!!おきて!!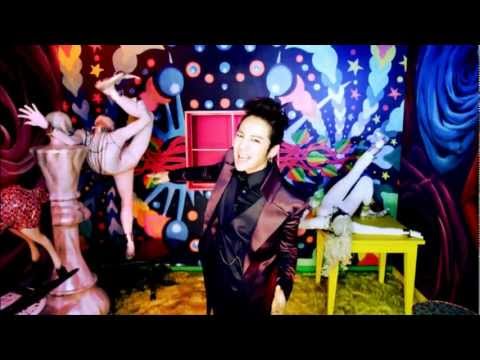 Credit:ponycanyon
Source:JangKeunSukforever
Asia Prince`s return to twitter was welcomed warmly by all his eels. Many tweeted "The MV is awesome." "Asia Prince I am awake but where did you go?" "I am going crazy crazy crazy watching the video"
As always Jang managed to create a major flood of tweets to erupt with his fun and demanding tweet.