Kara's Koo Hara believed that nowadays, there were no paparazzi at the airport because It's not more surprising to see K-Stars at the airport. So she showed up there very naturally without make-up.
However, unfortunately, it"s wrong!! Lots of them were waiting for KARA getting off the airport in order to take exclusive pics.
Here are pics which show the change of her facial expressions with time~!! 
1. "I strongly believe that no paparazzi are here"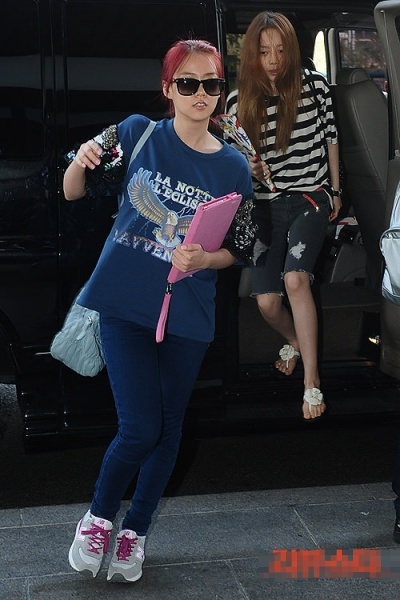 .
.
.
2. "Oh my God……………… Camera …..Camera………."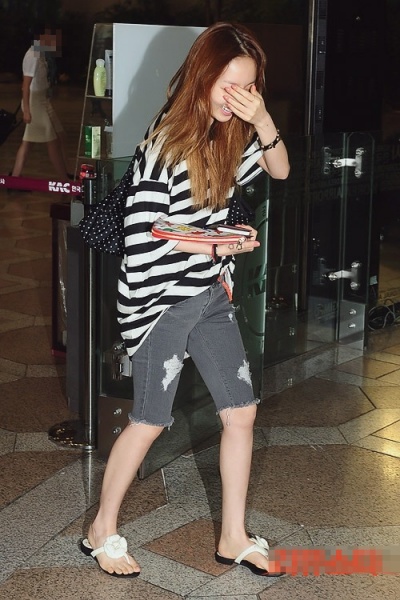 .
.
.
3. "Before I know it, I'm laughing, now ….."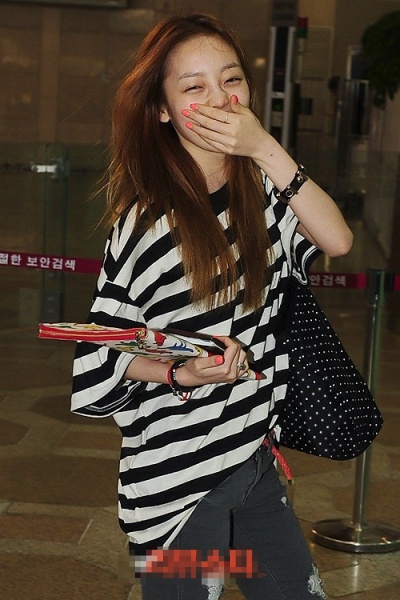 .
.
.
4. "Today is an unlucky day!!!"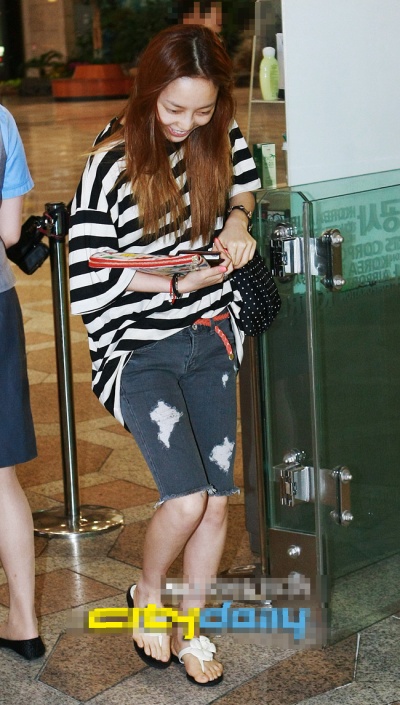 .
.
Source : Nate pann