Singapore fans of K-pop fastest growing girl band SECRET have plenty to celebrate as these four talented ladies are set to bring their high-energy fan meeting to the sunny island this coming February.
Performing for the very first time here since bursting onto the scene with their hit single "I Want You Back" in 2009, SECRET is ready to take Singapore by storm. Not only have they exceeded expectations and overcame the stigma of "one hit wonder", members Jieun, Hyosung, Hana and Sunhwa have also managed to hold their own
in the heavily saturated and competitive South Korean music industry.
These Hallyu sweethearts have transcended beyond borders and are well on their way to sweep the world up with the Korean wave. Their first Japanese mini album "Shy Boy" propelled to the top, making them the third girl group to ever make the Top Ten' on the prestigious Oricon chart, and the band was also touted as the artist
to look out for in 2011.
Having bagged several awards under their belts and spawned hits such as "Magic", "Madonna", "Shy Boy", "Love is Move" and "Starlight Moonlight", all but to name a few, it is definitely no secret that the girls have fortified their position as one of the hottest idol groups in K-Pop.
Besides showing off their sleek dance moves and powerful vocals, there will also be an exclusive autograph session and exciting game segments where fans can take the chance to interact with their favourite band member.
To give back to the less fortunate, Launch Entertainment and TS Entertainment have joined efforts and will be holding a charity auction at the fan meeting. Courtesy of TS Entertainment, two SECRET autographed items would be up for bids, with proceeds going towards the 'APSN: Association For Persons With Special
Needs'. Launch Entertainment will also be donating a dollar from each ticket sold to APSN.
So what are you waiting for? Get your tickets to see SECRET today and you can do your part for charity too!
Tickets will go on sale on 20th December 2011 at all SISTIC outlets and are also made available online via www.sistic.com.
Check out their hit songs below!
Secret – Madonna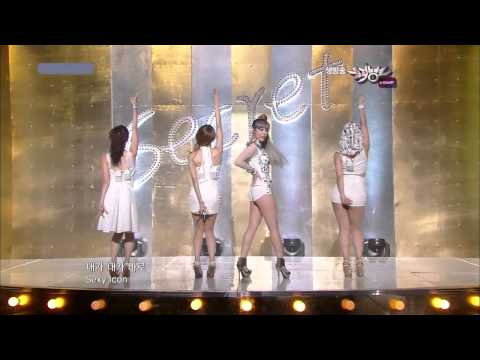 Secret – Shy Boy

Secret – Magic

Secret – Love Is More