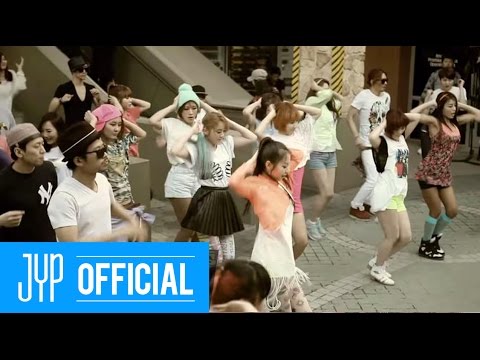 This post will be updated with things that we can do to support the Wonder Girls, like streaming links, etc.
Things are listed from the most important to the least important.
1. Streaming Links (stream to help make them win music shows)
Bugs don't allow streaming if you are outside Korea. To stream on Soribada, read here first.
2. Music Shows
M!Countdown – Sign up for MNET Global, or log in with your Facebook/Twitter accounts, to vote for M!Countdown. You can use all three to have three votes per voting period.
Inkigayo – Vote Like This for SBS Inkigayo Take7
3. Make sure to buy the mini album if you have money by buying the physical album on shops that count on Hanteo charts, or by download it on legal sites.
4. Searching on music portals may help digital scores. Search 원더걸스 on sites listed below a few times a day. Stay on the page for about 1 to 2 minutes, then you can refresh and search again.
 MelOn | MNET | Bugs Music | Olleh Music | Soribada | Naver | Nate
*MelOn = affects as much as 10% on Inkigayo
*Mnet = affects three music countdowns
*Bugs = affects Music Bank
*Olleh = affects as much as 10% on Music Bank
*Soribada = (search on the Korean site, not the English one)
*Nate & Naver searching affects research scores that affect Inkigayo.
5. Others
*Daum Daily Cheer Ranking
Go to Wonder Girls Daum Cafe and Click the pink box 응원순위. You don't need an account to do this.
*MYX (the number 1 music channel in the Philippines)
Register a MYX account for free, then log-in. Enter "Like This – Wonder Girls" (w/o quotation marks) and click vote. You can vote once per day.
*Gom TV chart
Go to the link and click '투표' http://www.gomtv.com/chart/index.gom
*Click! Music Star
Vote here, just click the star: http://musicstar.sportsseoul.com/ Votes are reflected on Bugs!
——————————————————————–
Incase you want a link to be posted, comment it below.
Compiled by:
If there is something wrong, feel free to tell us about it and we'll see what we can do.