Hello to all our global k-pop fans!  Annyeong! to all our Korea.com followers all over the world.
Do you love Korea?  We do!  Do you love Korea.com?  We do!
Last October, to celebrate Korea.com's one year anniversary, we invited all our k-pop fans to a very special event, "I LOVE KOREA," to express their love for KOREA.  Korea.com fans from 150+ countries worldwide took part in our three-fold event: Show your Drama, Show your Korea and Club Mania, to win massive giveaways along with a chance to win an all-paid trip to Korea.
Maja Jurse (Korea.com ID. Haneul33) from Slovenia showcased her love for Korea through her beautiful video work and took home the victory in winning a free trip to Korea.  From December 26-29, 2011, Korea.com flew Maja over to Korea to have her enjoy the land of the morning clam. Her schedule was packed with excitement.  City tour, sightseeing, scrumptious food, shopping, shows, interviews with k-pop stars, and many more.
Here is a short story of her journey to Korea.
Yay! Maja is finally here!  Maja and one of our Korea.com staff.
 @ the WaveK Super Rookies 2012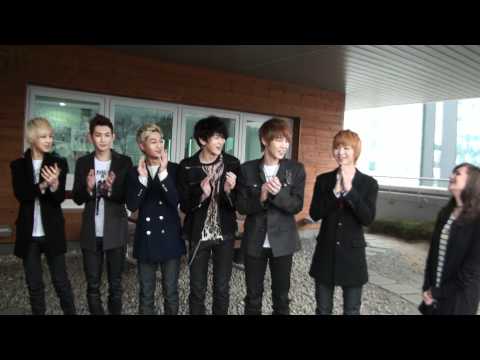 Maja's Exclusive Interview with LED APPLE
Maja with MY NAME
@ the Pang Show – backstage with the performers
@ the Pang Show – waiting for the show to begin
Bus ride up to Seoul Tower

  @ Seoul Tower

@ Incheon Airport saying farewell to Korea (with Korea.com Staff)
Bye Maja – we hope you had a wonderful time in Korea. ~~