At the 2012 Nuclear Security Summit (NSS) held in Seoul, a familiar face is used at a booth promoting nuclear safety. Large cardboard cutouts of Jang Keun Suk and Park Jung Hyun (Lena) stand at the front to help inform the public on this topic.
> 2012 Seoul NSS > Events (english)
If you would like to, you can skip to 0:21 where the video begins to show fans taking pictures with the cardboard figures.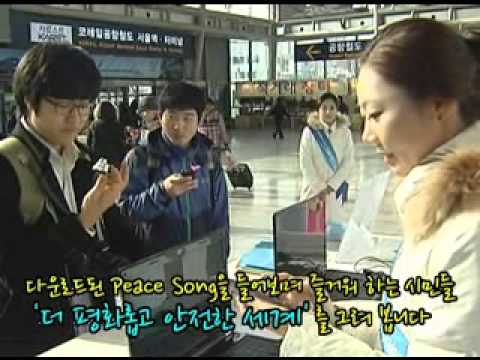 Source: Seoul NSS